Super Micro Polish.
The new look of efficiency.
Winberg's own in-house 8 step micro polish is a fully mechanical polish – there is no chemical etching of the part. Processed and developed by Winberg Crankshafts, this polish is unique from all other polishing processes available for crankshafts.
By developing this process ourselves, we are able to maintain a finish finer than any other process on the market*. The results are reduced parasitic losses, reduced oil foaming and increased oil shedding.
• Available on all of our crankshafts
• NO chemical etching of the surface
• Developed and processed in- house by Winberg
• Increased oil shedding
• Decreased oil foaming and parasitic losses
• < 1 Ra finish
Available on all Winberg Crankshafts for an addional $750.00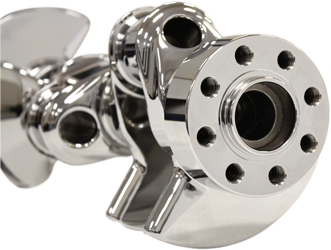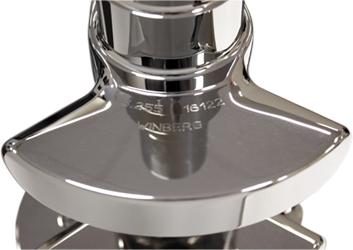 *Based on in house testing of major critical surfaces. Testing of critical ground surfaces yielded an average of less than 1 Ra; equivalent to 0.020 µm of variation.

Order your next crankshafts with WINfinish micro polish 303-783-2234